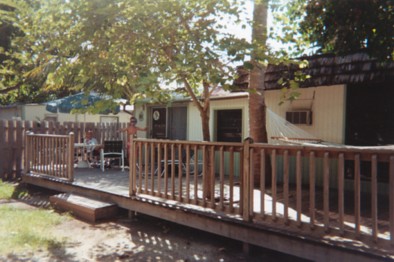 We love to come to the Keys and just kick back and relax. Magaritas and Appleton Estates are the order of the day. If you ever visit the Keys, I highly recommend the Lime Tree Bay Resort on Long Key. They have everything you would possibly need minus an occassional run to the liquor store. The snorkeling was fantastic here. We saw an array of tropical fish, lobsters and barracuda. Each evening we went down to the water to toast the beautiful sunset like the one on the "Sunset" page.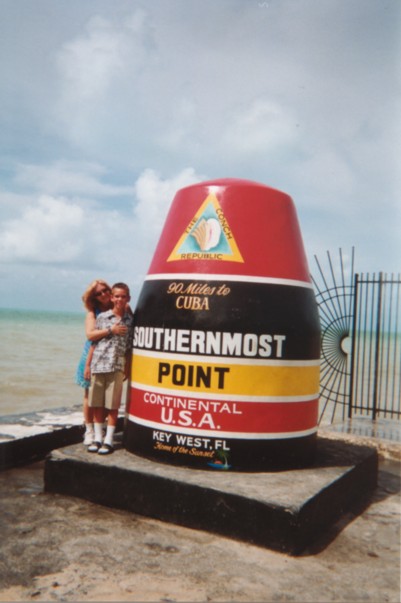 This is in Key West at the Southernmost Point of the Continental United States. Key West is a great place to spend time but a little too crowded for us. We come to the Keys to get away from it all. Sloppy Joe's and the Hemingway House are a must see when you're there. You also might want to check out the Conch Republic store and Jimmy Buffett's Margaritaville.
I'm amazed at the people I know who have lived in Florida for years and have never been to the Keys. The water is a brilliant aquamarine. The scuba, snorkeling and fishing is fantastic. The sunsets legendary. It really is a tropical paradise.
That's all the photo's of the Keys I have at this time. I have another roll of slides to develope and I'll post them later.